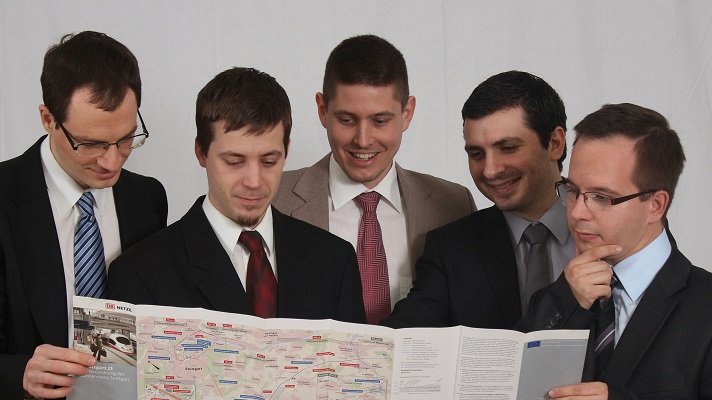 The highest level of the faculty's education is represented by the Kandó Kálmán Doctoral School, where the PhD students are being prepared for scientific research and a possible career as a professor and researcher. The 4 years program lets the students take part in professional subjects and courses, teaching activities and individual scientific research tasks. Research activity is being led by a supervisor, and the PhD students will show their results through their publications and later in their PhD dissertation.
The high quality of education is guaranteed by the well recognized core members of the PhD programme. The programme's tasks deal with transportation, vehicle industry, logistics and autonomous vehicles related questions, which actual topics are frequently updated.
The study plan of the PhD program can be found in the Current students menu!
Application process
To apply for the PhD program, the candidate must have an MSc level diploma, an official language exam, and some initial research activity (e.g. publications). During the admission procedure, students admitted to the PhD program are selected in the framework of an electronic assessment test and a professional interview.
Requirements
Requirements of the application are a Master (MSc) degree, an English language certificate and previous scientific research record. The applicants will have to pass an electronic assessment test and will be invited to a professional interview. During the application process the applicant must get approved by the Doctoral Council.
Admission requirements:
Applicants shall possess a university degree in Master (MSc) level preferably in the field of engineering or natural sciences or economics.
Applicants are acceptable, if they have received their degree with a grade at least "good".
Applicants have to possess a language exam at least in English on B2 level.
Applicants have to possess comprehensive knowledge about the chosen research topic.
Applicants should be able to present confirmed scientific results (e.g. scientific student conference presentations, publications, conferences, field trips).
Acceptance information:
The applicants are rated based on a scoring system. All applicants are possibly acceptable, who reached at least 60 points of the maximum of 100 points after the application interview.
Applicants, who reached the minimum threshold, but did not receive a scholarship (e.g Stipendium Hungaricum), are possibly accepted in a self-financing form.
The amount of self-financing is 4500 Euro/semester (2 semesters per year).
Please note that English language proficiency must be proven by one of the following internationally recognized certificates:
IELTS min. 5.0
Cambridge B2 First (FCE) min. 160
TOEFL iBT min. 72
Trinity Integrated Skills In English (ISE) min. ISE II
TOEIC Listening min. 400 / Reading min. 385
TOEIC Speaking min. 160 / Writing min. 150
Pearson Academic (PTE) min. 29
or a Medium of Instruction Certificate.
Details of the scoring can be found here!
Useful information