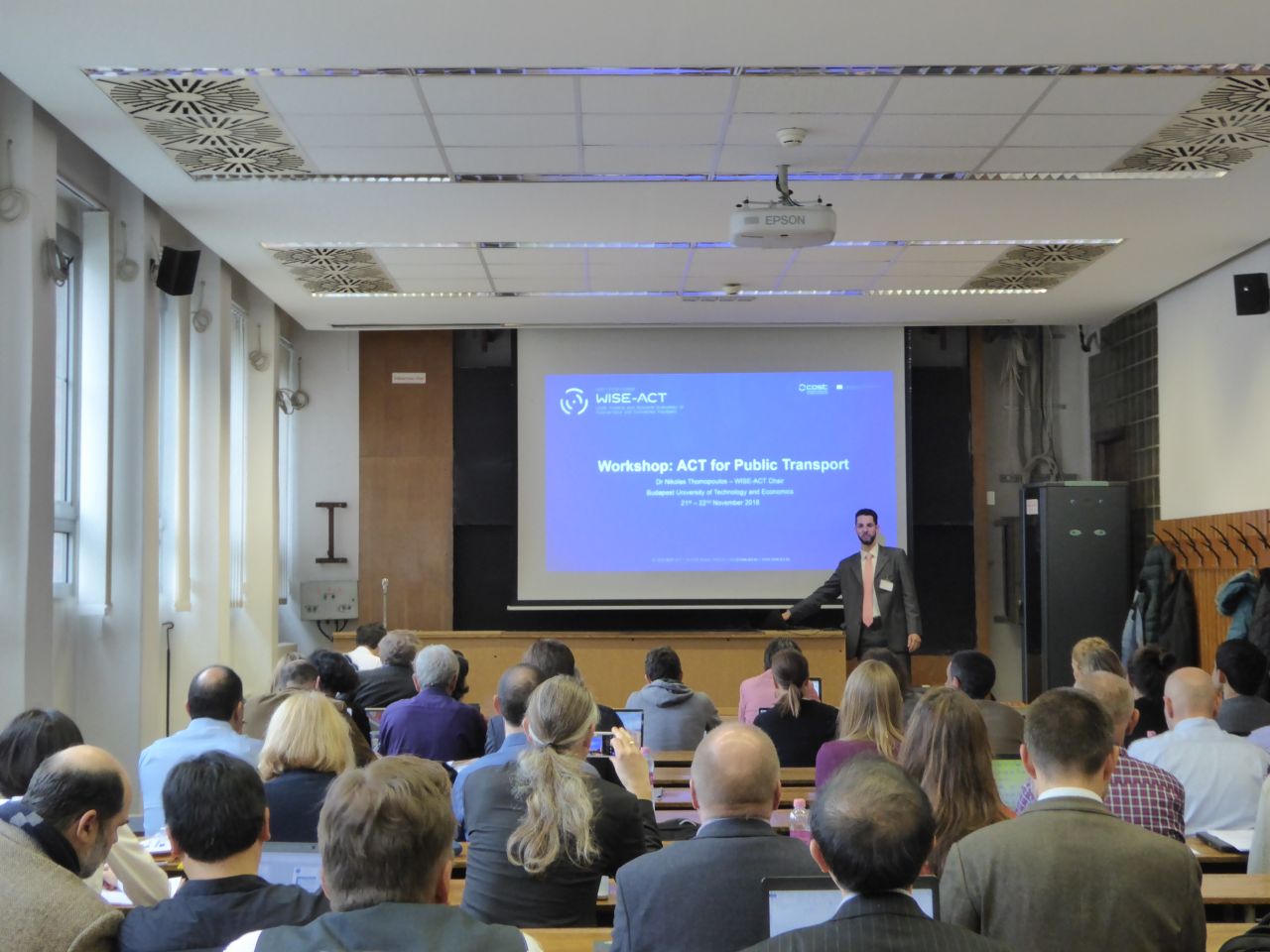 More than 60 participants gathered to discuss the technical and societal aspects of autonomous vehicles during the Workshop and Management Committee meeting of WISE-ACT in Budapest. The event was held at the Budapest University of Technology and Economics, on the 21-22 of November 2018.
After Nikolas Thomopoulos, the chair of WISE-ACT COST Action, introduced the main aims and relevant numbers of the action, then Domokos Esztergár-Kiss, the local organizer highlighted some relates research projects conducted by the faculty.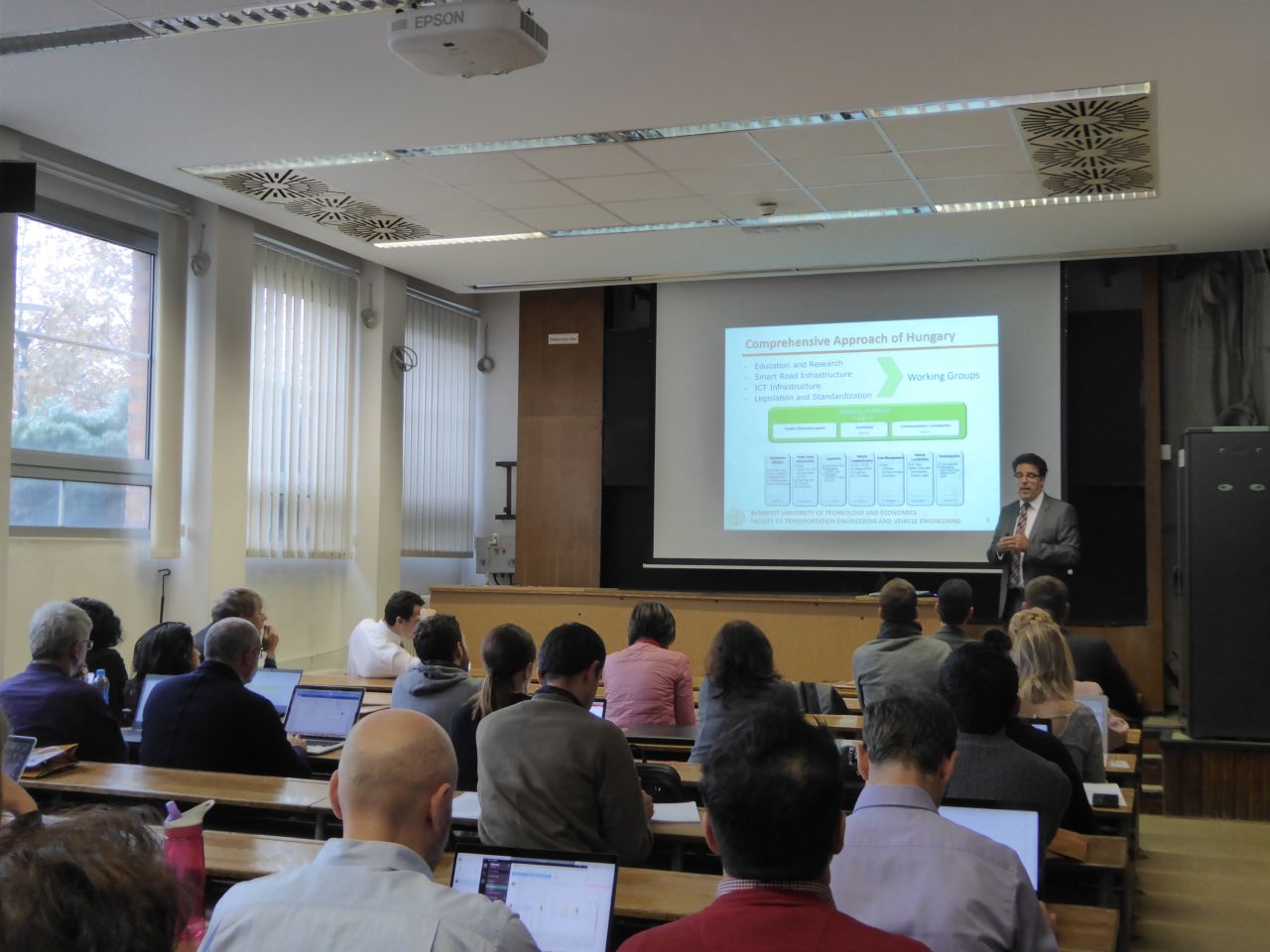 Zsolt Szalay, the Head of Automotive Technologies Department informed the audienceabout the the RECAR research center and  the Autonomous Vehicle Control Engineer master programme, that started at the Faculty in September 2018.
'Autonomous vehicles will have a huge effect on everyday transport, and will be especially useful in rural areas, however they cannot entirely substitute a well functioning core public transportation network.' – said the former CEO of BKK Transport Centre for Budapest, Dávid Vitézy. He held the first keynote speech about the inclusion of autonomous technologies in public transportation systems.
After the speeches, the participants discussed the survey design and provided potential inputs. They also had the chance to visit the vehicle test lab, the transport technology lab and the traffic control lab of BME Faculty of Transportation Engineering and Vehicle Engineering.
On the 22nd of November Piia Karjalainen from ERTICO ITS Europe and MaaS Alliance in her keynote presentation talked about the connection of autonomous vehicles and Mobility-as-a-service, possible implications, and also regulations and best practices. In the Work Group session the participant agreed on the most relevant questions to be included in the survey and the results were summarized by the Work Group leaders.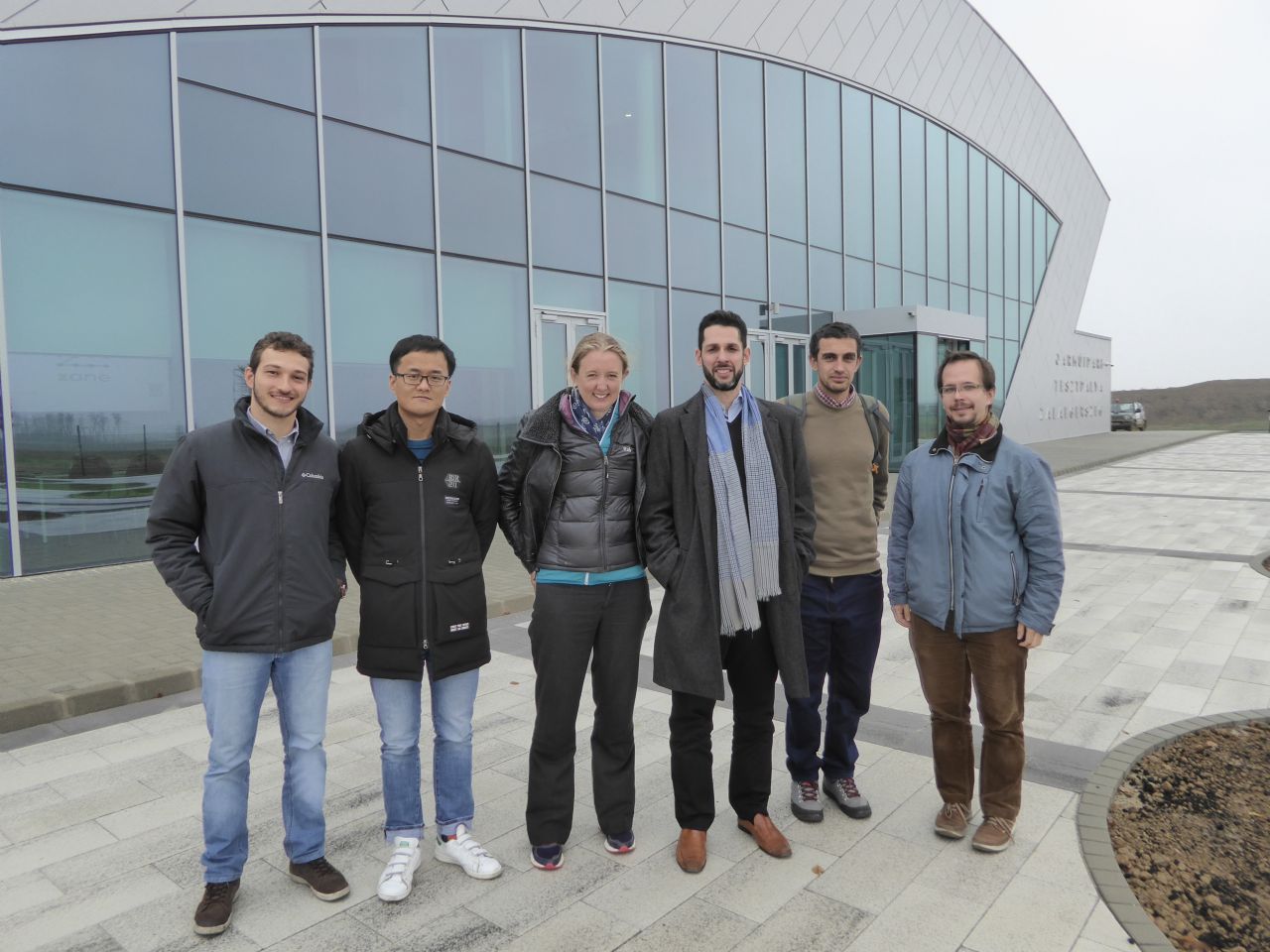 A small group also travelled to Zalaegerszeg, where a new autonomous test track is being built, where Viktor Tihanyi, associate professor of BME Faculty of Transportation Engineering and Vehicle Engineering, presented the results of a national research project related to the test track. The group had the opportunity to see the planned functionalities of the area, e.g. Smart City zone, junctions, motorway, braking platform, dynamic platform and high speed oval.