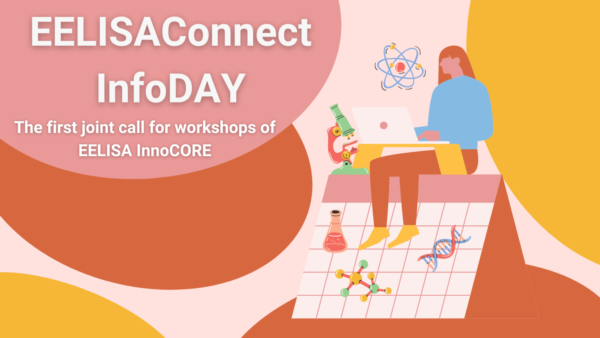 Are you a researcher willing to activate the exchange of ideas between EELISA researchers and academicians? Do you dream of creating a space for sharing experiences, contacts, capacities, infrastructures, and research projects with your international peers?  If so, this is your chance to get your ideas funded!
"EELISAConnect" is the first joint call of EELISA InnoCORE, the research and innovation wing of EELISA, aiming at workshops with the potential to trigger new research proposals under Horizon Europe and other European or international calls, as well as providing a forum for EELISA researchers.
To get to know more, click here.
Do you want to know how to get your workshop chosen? Join the EELISA Connect Infoday and find out the requirements!
The first EELISA Connect call for workshops opened on 7th March with deadline 20th April 2023. The aim of the call is to provide a setting for the discussion among EELISA researchers and academic staff. The workshop organization must involve at least three researchers from three EELISA partners located in different countries.
Researchers and academic staff are invited to join us for an info session on 27th March 2023.
For more information, click here.